---
THE 1975 NEW TOM & JERRY CARTOON OF THE WEEK
(UPDATED EVERY SATURDAY MORNING)


"MAMMOTH MANHUNT"
(PRODUCTION #80-07, FIRST AIRED ON ABC 9/20/1975)
---
SET YOUR STREAMING PLATFORMS FOR AWHILE!
NEW TOM & JERRY'S BEEN ADDED TO TUBI!
---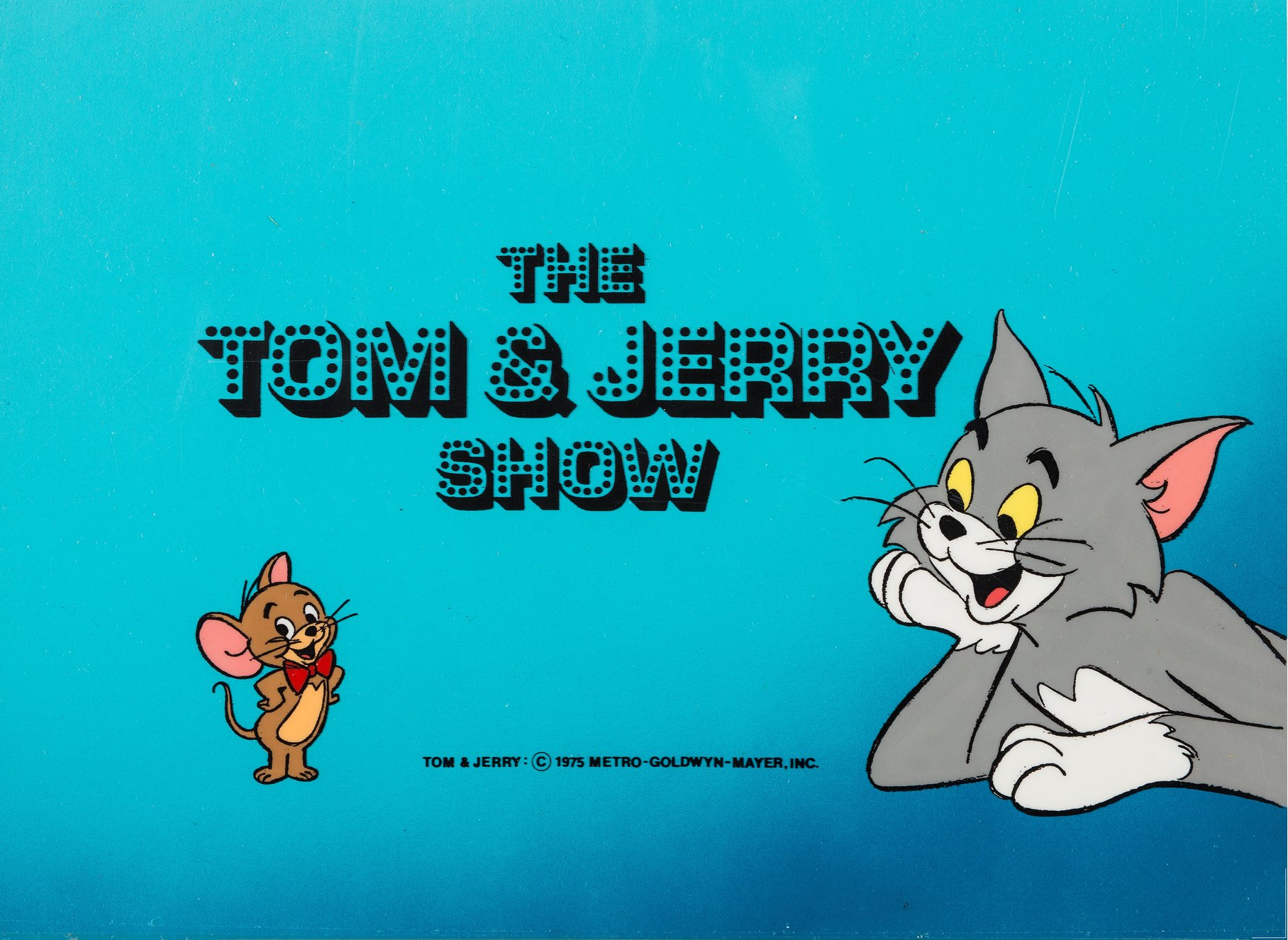 Yes, you read right, dear fans! The misleading Tom and Jerry: The Chuck Jones Collection DVD box art interactive menu art and erroneous broadcast order notwithstanding, the Complete Series of Metro-Goldwyn-Mayer/Hanna-Barbera's 1975-1977 The New Tom & Jerry Show is now available for free viewing on Tubi! Begin with a grin when you first tune in New Tom & Jerry, now streaming on Tubi!!!
---
Important Note:

Episode #80-34, "The Egg And Tom And Jerry," has been confusingly substituted with the 1956 MGM CinemaScope release The Egg And Jerry.
---
This little-seen and remembered, Hanna-Barbera produced, ABC Saturday Morning 1975-77 revival of the 1940-58/1961-67 Metro-Goldwyn-Mayer cartoon short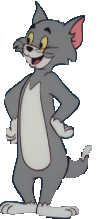 series featuring the Academy Award-winning cat and mouse duo has been my all-time favorite version for many years. In fact, it's my all-time favorite Hanna-Barbera cartoon. Period. And this is the world's first and only known web site devoted solely to the preservation and perpetuation of The New Tom & Jerry Show, the first animated TV series to be based upon the iconic Tom and Jerry! Here, in a much toned down, non-violent, Yogi Bear/Boo Boo-esque format (in order to satisfy ABC-TV Broadcast Standards and Practices), the long-popular Tom and Jerry, after years of rivalry, have become the best of friends (and Jerry dons a red bowtie, so the animators would be able to "fragment" his movements), in episodes wherein they roamed the

world competing in sports, enduring on-the-job misadventures, running afoul of dastardly villains, solving mysteries and helping others. Below I have included a complete telecast history of The New Tom & Jerry Show's existence on ABC-TV, all of the lyrics to the The New Tom & Jerry Show's main title theme, and a table of contents leading to other areas of this site, including a series history, a complete list of all 48 7-minute New Tom & Jerry cartoons from 1975, with links to individual episode pages depicting detailed synopses and trivia of each show, a listing of production credits, links to information on Tom & Jerry's mid-'70s component series co-stars Mumbly and Grape Ape (since this site concerns them as well as T&J) and links to a dozen neat Tom & Jerry and other toon-related sites on the WWW. Enjoy!
Now stay tuned for The Lost Saucer following Schoolhouse Rock, next here on ABC!
---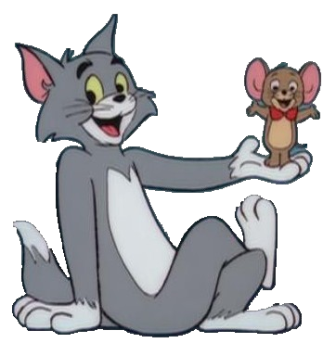 DESCRIPTION OF NT&J INFO SITE CONTENTS

NEW TOM & JERRY SERIES HISTORY

A detailed account of the origin of Hanna-Barbera's New Tom & Jerry, including its difficult sell to ABC-TV, and its continuance on TV (and constant criticism!) through the years.

THE NEW TOM & JERRY SHOW EPISODE INDEX

A chart that lists all 48 7-minute New Tom & Jerry TV cartoons from 1975 grouped among threes in 16 half hour shows, along with original ABC-TV airdate and episode and production numbers. Each episode number is linked to an individual episode page which details and documents each and every one of the 16 half-hour segments of The New Tom & Jerry Show, and each episode title is individually bookmarked directly to info on the 48 NT&J cartoons.

NEW TOM & JERRY TECHNICAL ERRORS

Numerous errors, flubs, goof-ups and mistakes as seen in the 1975 New Tom & Jerry cartoons, analyzed by J.

THE NEW TOM & JERRY SHOW PRODUCTION CREDITS

A full listing of the personnel from Hanna-Barbera Productions responsible for bringing us the 1975 NT&J TV 'toons!

TOM & JERRY'S MID-70S CO STARS!

Extensive info on the characters who costarred with T&J in 1975 and 1976: The Great Grape Ape and Mumbly!

TOM & JERRY TOON LINKS

Links to other Tom & Jerry and toon-related sites on The World Wide Web!

NEW TOM & JERRY MULTIMEDIA

Listen to WAV and Media Player, files of themes from New Tom & Jerry, The Great Grape Ape and Mumbly!

NEW TOM & JERRY DISCOVERY!

Details of a New Tom & Jerry merchandising item from Germany!

ACKNOWLEDGEMENTS

A list bearing thanks to those for their contributing to the existence, love and support, and maintenance of this site.

CARTOON NETWORK 1990s COMMERCIAL WRAPAROUNDS

WAVs of commercial wraparound segments of T&J on Cartoon Network in the 1990s which featured a remake of the 1975 T&J theme!

THE NEW TOM & JERRY/ GRAPE APE SHOW EPISODE GUIDE

A well-detailed episode guide for The New Tom & Jerry/Grape Ape Show that was shown on ABC Saturday Morning in 1975-76, in its original telecast order.

THE NEW TOM & JERRY/ GRAPE APE SHOW PRODUCTION CREDITS

A full listing of the series' production staff at Hanna-Barbera Productions, Incorporated.

THE 1975 NEW TOM & JERRY BLOG

Title sez it all. Also what sez it all is, after four years of inaction, the blog is back on the site up and running, powered by Blogger!

NEW TOM & JERRY ON HOME VIDEO (DVD)

Details every official release of Hanna-Barbera's 1975 made-for-TV incarnation of Tom & Jerry on DVD and provides a vessel for ordering said items online via Amazon.com.

NEW TOM & JERRY LAYOUT SHEETS

Original Hanna-Barbera layout sheets for New Tom & Jerry (#80 series) designed in May 1975.

NEW TOM & JERRY PUBLICITY ART

Original press photos/release descriptions from Hanna-Barbera Productions, Incorporated and The ABC Television Network hailing the series premiere of New Tom & Jerry, The Great Grape Ape and Mumbly on The Alphabet Network's Funshine Saturday schedule in 1975-76 and 1976-77.

TOM & JERRY - SPOKESPERSONS FOR DANONE'S FLANE DANE (1974)

Original Animation art and rare clips of Tom and Jerry animated television commercials were done for Flan Dane, family dessert flans in jars coated with chocolate, made by the Danone Company, in France...presaging the ABC Funshine Saturday series by a year!

THE NEW TOM & JERRY/HANNA-BARBERA MESSAGE BOARD!

Yet another brand-spankin' new NT&J/H-B Message Board, this time powered by Tapatalk! Become a member today, and post anything on the 1970s edition of T&J, Mumbly, Grape Ape, or other Hanna-Barbera 'toons! (For those of nostalgic value, check out the original Voy-powered NT&J/H-B board.)

AARON'S NEW TOM & JERRY INFORMATION SITE 25TH ANNIVERSARY!

This website had a big birthday on Saturday, March 12, 2022: its Silver Anniversary on The Internet! Here is a page which details a look back and the inspiration that led to its coming to be.
---
NEW TOM & JERRY LINKS, DISCLAIMERS, ETC.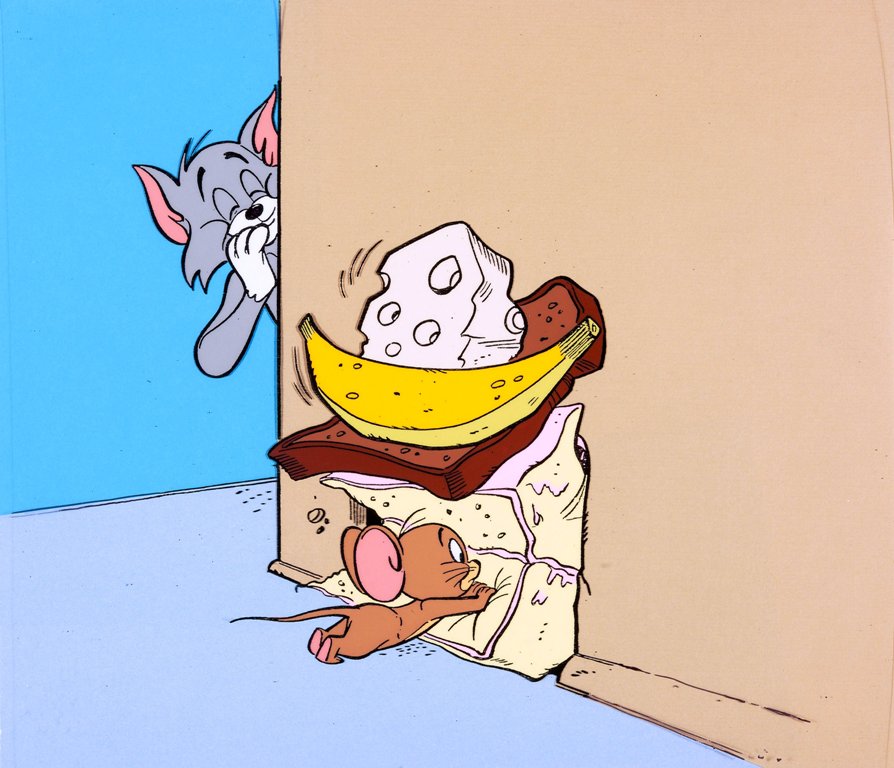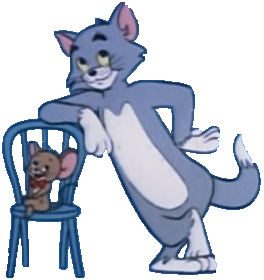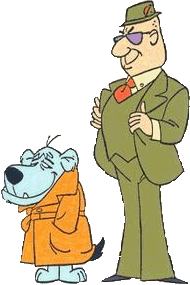 This site is best viewed using the most current version of Google Chrome,
and enhanced with the fonts Eurostile, Eurostile Becker Black and Tonight.
This page was established Wednesday, March 12, 1997, and last updated Saturday, September 30, 2023 (many happy returns to me!).
It defected from the late Yahoo!GeoCities on Monday, October 8, 2001, after 4 years, switched from Tripod on Sunday, February 24, 2002,
bolted from 0catch (indeed!) on March 30, 2002, tore loose from TopCities on Monday, September 9, 2002,
came to a parting of the ways with 50megs on Saturday, December 30, 2017 (if it ain't for free, it ain't for me!),
and wrapped up a half-decade tour of duty at Free Web Hosting Area on Sunday, December 18, 2022.
Images © Turner Entertainment. Many originally appeared on eBay.
Maintained by Microsoft FrontPage 6.0
Conceived, edited, researched, cross-checked and written by Aaron Handy III.
---

The New Tom & Jerry Show © 1975 Metro-Goldwyn-Mayer, Inc. and Hanna-Barbera Productions, Inc.
The Great Grape Ape Show © 1975 Hanna-Barbera Productions, Inc.
The Mumbly Cartoon Show © 1976 Hanna-Barbera Productions, Inc.
All rights reserved. This site is non-profit and is intended for entertainment and tv research only; the images and sounds used on this website are believed to be in the public domain or fall within the boundaries of the US Supreme Court's Fair Use Act
(US Code, Title 17, Chapter 1, Section 107).
---
IN MEMORIAM
VICTOR O. SCHIPEK (1912—1977)
VEVE RISTO (1902—1981)
JOE E. ROSS (1914—1982)
BOB HOLT (1928—1985)
PAUL DeKORTE (1935—1985)
KENNETH L. MUSE (1910—1987)
DAWS BUTLER (1916—1988)
ALEX LOVY (1913—1992)
DAVID TENDLAR (1909—1993)
HAL SMITH (1916—1994)
EDWARD H. LOVE (1910—1996)
DON MESSICK (1926—1997)
XENIA BECKWITH DeMATTIA (1913—1998)
RICHARD L. THOMPSON (1914—1998)
JEAN VANDER PYL (1919—1999)
EVELYN SHERWOOD (1914—2000)
HOYT STODDARD CURTIN (1922—2000)
WILLIAM DENBY HANNA (1910—2001)
WILLIAM KEIL (d. 2003)
VOLUS JONES (1914—2004)
HENRY CORDEN (1920—2005)
PAUL WINCHELL (1922—2005)
ROBERT "TIGER" WEST (1923—2006)
LEONARD WEINRIB (1935—2006)
JOSEPH ROLAND BARBERA (1911—2006)
IWAO TAKAMOTO (1925—2007)
ALLAN MELVIN (1922—2008)
DON SHEPPARD (1926—2008)
JOHN AHERN (1933—2008)
TOM RAY (1919—2010)
HOWARD POST (1926—2010)
PAUL SOMMER (1912—2011)
MARGARET NICHOLS (1930—2012)
JOHN STEPHENSON (1923—2015)
MARTY INGELS (1938—2015)
JANET WALDO (1920-2016)
---
Metro-Goldwyn-Mayer, Inc., Hanna-Barbera Productions, Inc., Thomas Jasper 'Tom' Cat, Jerald Jinx 'Jerry' Mouse, Grape Ape, Beegle Beagle, Mumbly, Shnooker, ABC Saturday Morning, 1975-77, Aaron Handy III
---
Picked by


Toon Tracker as a
TOP TOON SITE
in December 1997!

(Cached copy of now-defunct site from Internet Archives)


---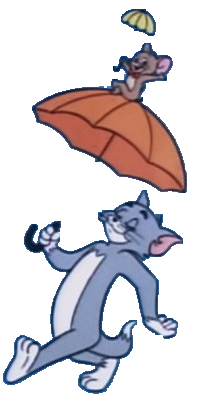 BACK TO THE AARON HANDY III TV WEB SHRINE