TOM & JERRY TOON LINKS!

---
AARON'S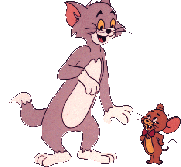 LINKS
OFFICIAL SITES
The Official Tom And Jerry Site - From WBKids!
FAN-CREATED T&J SITES
Tons of information on Tom and Jerry cartoons. You'll find a complete episode guide along with pictures and sounds files. Don't miss this one!
---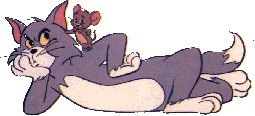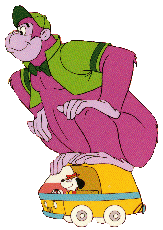 NEW TOM & JERRY/GRAPE APE/MUMBLY-RELATED LINKS!
---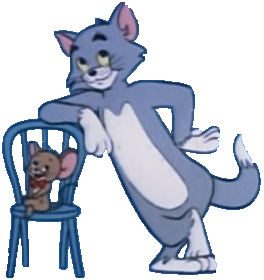 AARON'S FAVE TOON LINKS
the biggest cartoon website in history!!!!!!!! (Archived) official guide to SGC2C - which, surprisingly enough, employs the use of Michael Shawaluk's SGC2C transcripts! (Archived) Cartoon Planet!), BRAK! (Archived) all of the skits seen on Cartoon Planet! (Archived)
DO NOT miss out on THIS page! Curt's got the complete dope on the 1973-5 animated adaptation to the 1966-9 NBC sci-fi classic! Wildfire, an animated series produced by Hanna-Barbera, which aired on CBS Saturday Morning from September 13, 1986 to September 6, 1987 and follows the adventures of Sara, a 13-year-old girl growing up in the American West, as she discovers her true identity as a Princess in hiding. (Don't care much for the show itself, but I love how Mary C. details the page dedicated to it!) (Archived) COTS, an animated cartoon series which aired on the ABC-TV network between September 9, 1978 and September 15, 1979, for which 16 half-hour episodes were produced by Hanna-Barbera, with a show background, episode guide and sound bytes! (Archived) The ABC Saturday Superstar Movie. (Archived) Bucky O'Hare And The Toad Wars. Includes multiple seasons of fan fiction. Galaxy High School, the 1986 CBS Saturday Morning cartoon show about two earthlings that go to an intergalactic high school with all sorts of aliens. and 2 studios!! Fangface. (Archived) Beetlejuice!
---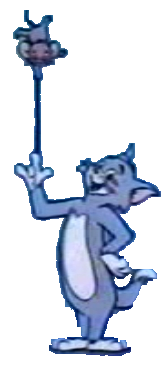 Back To AARON'S NEW TOM & JERRY INFORMATION SITE